Zillow. Yes, your real estate agent really does not like Zillow. However, as agents we know that our clients have a bit of an addiction to the largest real estate search engine when conducting home searches or listing their own property. And how can we blame you?
Zillow is an amazing, almost exotic creature, serving up glossy photos of new listings, featuring virtual 3D tours, all the specs about the home that one can imagine. It's available 24/7 and it's free. What a dream! But to an agent, with access to the MLS (Multiple Listing Service), there's a slight resentment. But not for the reasons you might think.
Real estate agents don't worry that their clients can see new listings on line. Agents don't mind that buyers have insights to certain details of a home. Agents also don't mind that buyers can look at virtual tours of homes without making a physical visit. In fact this access actually saves real estate agents time since few agents would like to spend time visiting a home if our buyers can eliminate it after a virtual tour.
Then why do real estate agents hate Zillow?
It has nothing to do with the idea of Zillow, but rather with the integrity of the data on Zillow. Let's illustrate with an example or two. Maybe you go on an extended vacation and you remembered to stop the newspaper, hold the mail and have the goldfish fed, but somehow you forgot to pay your mortgage or perhaps the auto transfer didn't go through from your bank as planned.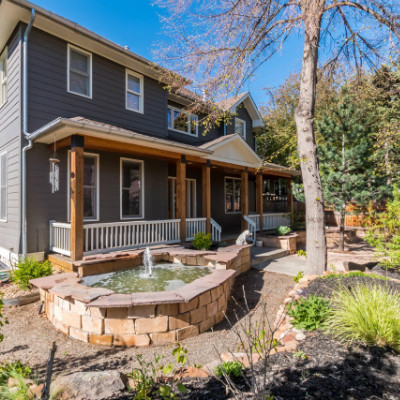 If your bank's policy states that after you are 31 days late then your mortgage is reported as "distressed" and if you are in a state like Colorado, this information immediately flows to the public trustee, who holds your deed. Since this is public information, Zillow (or anyone for that matter) can set up an search system to capture this data. Next thing you know, Zillow has listed your home as a foreclosure. All while you are sipping a frosty on the beach in Mexico, trying to enjoy your vacation. Since Zillow will glady sell ad space to agents, your now seemingly soon-to-be-foreclosed home, features smiling agents who are happy to help eager buyers buy your home.
But our foreclosure example may not be as common a scenario as our next one.
As we know, Zillow has access to enormous amounts of public information, including insights and data on property taxes, home sales, building permits, neighbors' sales and more. Zillow's database includes a lot of this information and makes it and searchable to anyone online. However, we run into differences in how Zillow determine home values and a human being may determine home values.
Berkshire Hathaway Home Services Select Properties of St. Louis writes, "Property tax assessments, comparative market analyses and home loan appraisals all utilize professionals who make subjective judgments in tandem with specific guidelines to come up with a final property evaluation. An experienced professional can usually produce very accurate property value estimates based on. Zillow, on the other hand, determines the value strictly by the physical facts, the sales history and its Zestimate (Zillow's computation formula). The process completely removes human bias.... the issue is that Zillow's process fails to consider unique conditions that might add to or hurt a property's value — conditions like a damaged roof, high-end kitchen appliances or gorgeous landscaping. In a comparative market analysis, several comparative properties that recently sold nearby are identified and a value is determined and then adjusted after factoring in a property's unique conditions."
So, dear readers, it is not that we don't want you to use Zillow. We just want to ask that you understand its limitations. Search your hearts out, enjoy the glossy photos on this easy to use website to your heart's content! But we agents just ask that you use it wisely.
Like Our Blog? Please Share!