I have been reading a lot lately about how our generation of millennials is currently the largest population in our country. By far.
Nationally, the US Census Bureau reports that the number of millennials (born from 1980 to 2000) totals 83.1 million, representing more than a quarter of the nation's population. Baby Boomers represent 75.4 million. Additionally, millennials are more ethnically diverse, with 44.2 percent being part of a minority race or ethnic group.
Since millennials are starting to buy homes, experts believe they will have a significant impact in shaping the future of our housing market. In case you did not know, this group has values unlike many recent generations, which include things like sharing and economizing (think Uber and AirBnB) and embracing creative living arrangements (think AirStream, co-ops and even rent to own). They are practical, frugal, mobile individuals who are self starters with an entrepreneurial streak. They tend to be attracted to living in a densely populated area where they are close to work, entertainment and shopping.
Millennials love Colorado. They are moving to Colorado in record numbers and they are bringing their values with them. According to the Denver Business Journal, "The number of millennial entrepreneurs in the Denver area has increased dramatically in the last several years — from just 2 percent in 2000 to 34 percent in 2013."
Since our country has always had plenty of space - the envy of many countries - and a heck of a lot of millennials, we will likely continue to see an urban sprawl. Our country's history is a tale of people moving to find open space, more land, and a different view. But there's a different kind of movement happening in the last few years, one that's opposite of that need for more and more space. Walkable cities and neighborhoods are gaining in desirability, driven by a number of factors.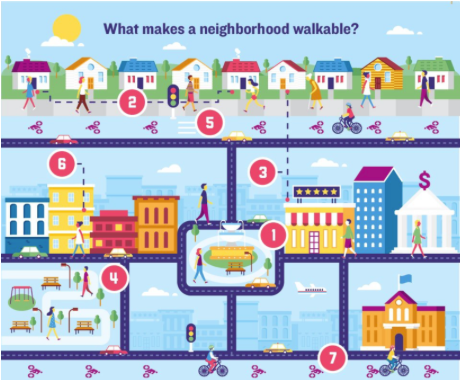 People of all ages, and especially millennials, are finding that they like being able to live without using a car on a daily basis. They like walking to a store or a park, to a restaurant or to work. They're willing to sacrifice single-family homes for attached homes that give them more walkability, too. And they're starting to ask about measures of walkability, including the Walk Score. To learn more about how our cities are becoming more walkable? Click on this graphic from RentToOwnLabs for some good insights.
If you have been following Louisville Realty Associates on Facebook, Twitter or Instagram you will know that we provide regular updates on what we think home owners and home buyers may be like to know. We also provide snapshots of market data for East Boulder County. While it is easy to get lost in the multitude of statistics available for everyone to look at online, we always keep our data sweet and simple. Check out East Boulder Town market statistics here. At Louisville Realty Associates, our wonderful agents have the experience, energy and depth of knowledge to help you list your home for the best price. You can reach me anytime at cory@louisvillerealtyassociates.com.
Like LRA's Blog? Please Share!