Like most of you, I've see lots of trends come and go, but this one caught my attention: upper-level living rooms are emerging as a sought-after space among homeowners. According to Realtor Magazine, homeowners are attracted to second-floor living rooms, which are doubling as "lounges". These spaces can be cozier than the more traditional living areas on the first floor. Sometimes these upstairs living rooms are being called "pajama lounges", as they offer more privacy and due to their proximity to bedrooms. We real estate agents, are seeing these lofty living spaces to include furnishings such as cozy sofas, a kitchenette, a media center, and reading nooks.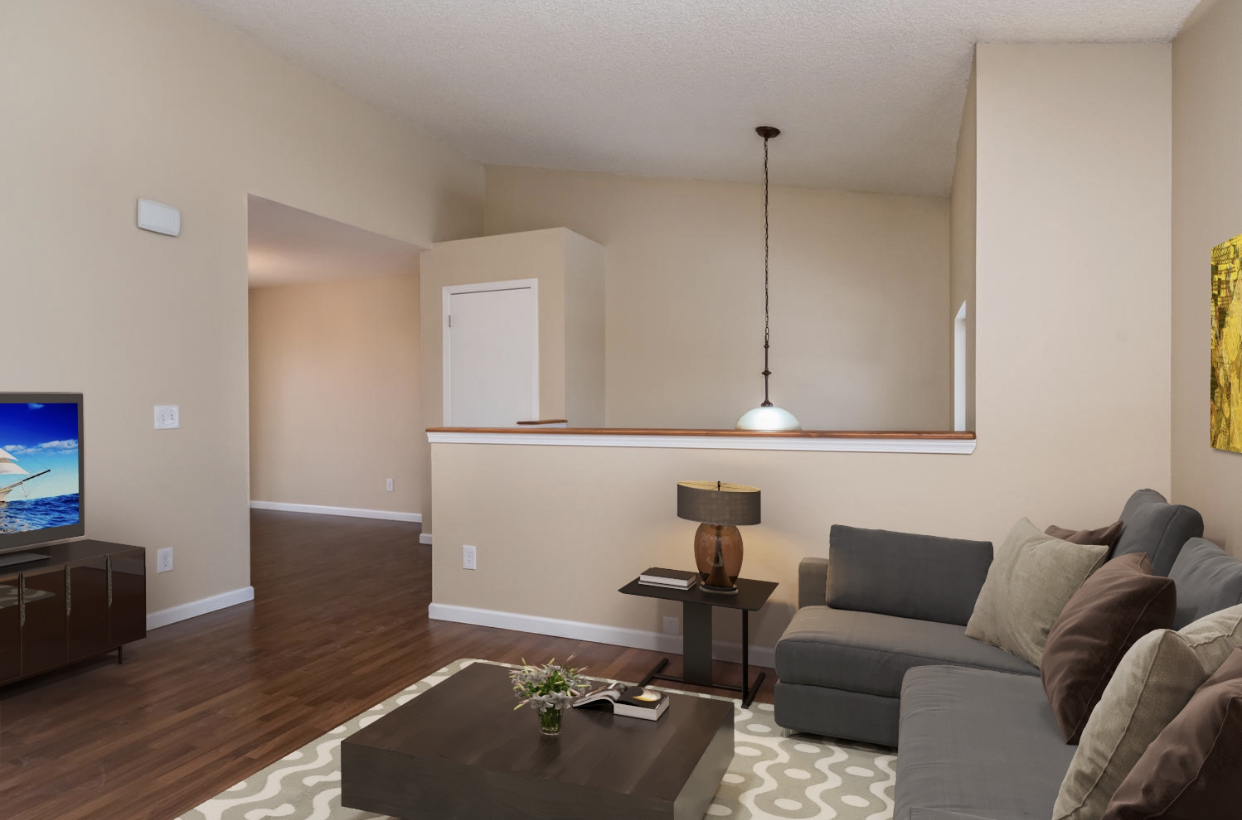 According to architect Kobi Karp, "Architects are removing long hallway spaces upstairs to make room for these central living spaces upstairs. The lounge area is intended for "the bedrooms [to] spill out, and the family can have a space to assemble. It's where you go on a Sunday morning and wait for the rest of the house to wake up."
According to Donna Mondi, a Chicago-based interior designer, it's not as important for the style of these upstairs spaces to match the rest of the home, either. "Because it's not part of the main area, all bets are off—you can do what you want with it," says Mondi.
What's interesting in this trend, is that after a decade of seeing living spaces in homes open up and walls come down and larger windows featured in newer homes and remodels, we are now seeing a little bit of compartmentalizing or sectioning off. This gives residents of such a home an opportunity for some privacy, especially for larger families, whose members have competing needs and interests. Spaces like an upper living room can double as a recreational space or a work space.
Boulder county has some amazing old and new homes that we love to help our clients buy and sell. We will continue to monitor trends and post interesting articles and blogs on topics we hope you find useful!
If you are starting your home purchasing plans or preparing your home for sale and have questions about the process, our team would be happy to help you. Or if you would like to see housing data for Boulder County, there are plenty of statistics to check out in such as "Days on Market", "Total Inventory" and "Newly Listed Homes". We track all these market statistics for Single Family Homes (SFH) for most of neighboring towns on a monthly basis, including Louisville, Erie, Lafayette and Superior. Check out latest market statistics here. At Louisville Realty Associates, we have the experience, energy and depth of knowledge to help you list your home for the best price. You can reach me anytime at cory@louisvillerealtyassociates.com. Photo credit: House Beautiful.
Like Our Blog? Please Share!
RELATED LINKS