It is difficult ignore the beauty of our changing colors as our beloved Colorado autumn season arrives. This is one of my favorite times of year since it is still warm enough to be outside hiking and cycling (plus I can be impulsive about a day trip since the kids are back in school!), but it is pleasant enough to stay outdoors for more than a half hour (think 95 and sweltering in July). When I am not out participating in our great Colorado outdoors, I have been studying the real estate market reports that come my way. I see some changes coming to our market, in particular to interest rates and perhaps a slight increase in the availability of single family homes in our Boulder Valley are in Northern Colorado.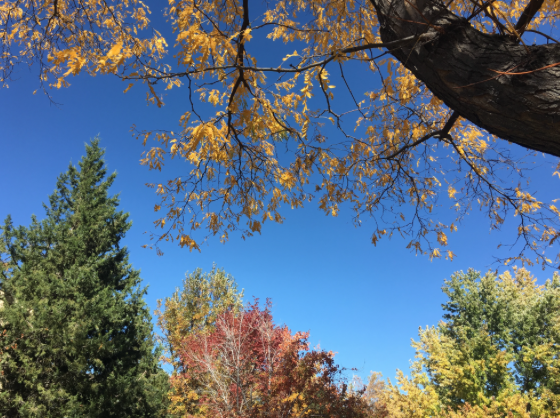 All spring and summer long, the non-stop buzz was about how this has been a seller's market, and, truth be told, we are still considering this market to favor sellers. But that does not mean there are not benefits to buyers at the moment. First, new home buyers should consider that interest rates are still at historic lows - for now - making this an inexpensive time to borrow. Just last week, average mortgage rates were still under 4% for both 30 year and 15 year fixed mortgages (according to BankRate). So if you are waiting for home prices to fall, don't forget that while you are waiting, the Fed is very likely to raise interest rates before the end of 2015 making your overall purchase more expensive, assuming you require a mortgage loan to get into a new home.
Secondly, there may be a slight trend towards a buyer's market emerging. To use Louisville as an example, from August 2015 to October 2015, we have seen an increase in the total number of homes on the market (from 46 to 58 homes), and an increase in the duration those home are on the market (from 31 to 39 days). While the average list price has increased from $625K to $635K, I am guessing this figure will stabilize or decrease as we move into the winter and sellers are more motivated to sell.
Our friends at Chicago Title of Colorado provides us with weekly reports and this week shows inventory at fifty-eight (58) single family homes on market with an average list price of over $635,000. Average home size is over 2,800 square feet and days on the market is under two months at just 39 days. If you would like to see housing data for Boulder County, there are plenty of statistics to check out in such as "Days on Market", "Total Inventory" and "Newly Listed Homes". We track all these market statistics for Single Family Homes (SFH) for most of neighboring towns on a monthly basis, including Louisville, Erie, Lafayette and Superior. Check out latest market statistics here.
Like Our Blog? Please Share!