On this Christmas Day, I thought what better gift to give than some reminders on how to save on your taxes in the upcoming year. Figuring this out might seem as appealing as de-tangling Christmas lights, but just like the final beauty of the lite tree, it is a well worthwhile process. Most homeowners know to take their standard deductions on their primary residence (i.e., mortgage interest and property taxes), as well as additional deductions on vacation or rental properties as well (i.e., operating expenses, depreciation and repair). However, there are other tax deductions that you may be eligible for if you moved, bought, sold or improved your real estate in 2015. Here are my year end tax tips:
Mortgage Points are Deductible: When preparing your taxes, your CPA should ask you if you bought (or sold) property in 2015. If the answer is yes, be sure to give your CPA a copy of your settlement statement so that he or she can document the points, or origination fees for you. If you have not yet bought property but plan on it, you can buy points to not only decrease your mortgage interest rate, but because the fees represent an additional tax deduction. According to Realtor.com, "One point typically lowers your interest rate by about 0.25% and costs about 1% of your loan amount, which is paid at closing. So if you buy two points off a 30-year fixed-rate mortgage of $350,000 with a 3.8% interest rate for $7,000, you could reduce your interest rate down to to 3.3%." Points are considered a form of interest and are tax-deductible in the same year for first-home purchases as long as you meet a few IRS standard requirements. So even if buying points doesn't drop your monthly payments by much, you can still get a sizable tax break. View more information and examples by Realtor.com here.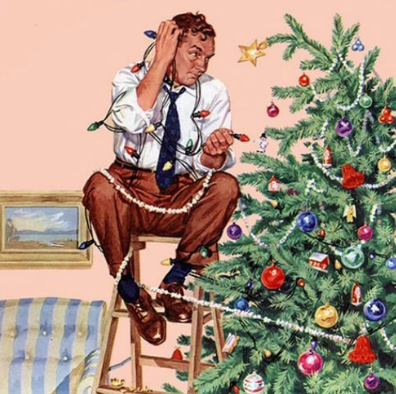 Get a Capital Gains Tax Exclusion: This is an exclusion, which applies to a home considered to be your primary residence for two years or more. When you sell your primary residence, you can keep up to $250,000 in profits if your are single or up to $500,000 if you are married and not owe taxes on those capital gains.
Deduct Interest on Home Equity Line of Credit: If you take out a home equity loan or line of credit, any interest you pay on the money you borrow is also deductible. This lets you shift credit card balances to a loan with a lower interest rate. And that interest is tax deductible, which credit card interest is not.
Moving Expenses are Deductible: While moving across country or across town is never cheap, the IRS does allow for certain moving expense deductions. Federal tax laws allow you to deduct your moving expenses if your relocation relates to starting a new job or a transfer to a new location for your present employer. To qualify for the deduction, your new work location must be a sufficient distance from your old home and you must begin working shortly after you arrive. Learn more here.
Take Advantage of Energy Credits: If you outfit your home with some energy-saving systems, you may be eligible for tax credits. Thanks to the US Federal Program, Residential Renewable Energy Tax Credit, home owners can write off 30% of the cost of energy saving home improvements including:
Solar panels

Solar water heaters

Geothermal heat pumps

Fuel cell property

Wind turbines
According to Realtor.com, "With the exception of fuel cell property, which has a limit of $500 per kilowatt, there are no maximum credit limits for qualifying items. The tax credit is good until the end of 2016. If the amount of your tax credit exceeds your tax liability—meaning if you can deduct more than you owe in taxes in 2015—you can roll the credit over to your 2016 taxes. There's no word yet on whether the credit will extend to 2017."
For additional information about how to take advantage of Federal Tax Credits for Consumer Energy Efficiency visit Energy Star. As with all tax matters, please contact a tax professional before making any decisions.
Like Our Blog? Please Share!