LRA Is Hosting a Pillow Drive to Fight Cancer (and win ice cream!)
In honor of Breast Cancer Awareness Month, Louisville Realty Associates is teaming up with JWILL Pink Village for the whole month of October. We are opening up our office and hosting a collection drive all month long. We are seeking donations of pillow making materials in a joint effort to provide support to cancer patients after surgery or while they are going through treatments. All donors will be entered to win a pint of delicious ice cream from our favorite, very cool, Vespa-driving ice cream maker, Best One Yet!
Our wish list of donations includes:
* New or gently used fabric preferred (3 yards requested for maximum usage and less waste. We are accepting cotton and flannel fabric and it does not have to be pink!)
* 1" strips of sew-on velcro (not stick-ons please)
* Polyfiber stuffing
* Cash donations or gift cards for Michaels, Walmart, Hobby Lobby, or JoAnn Fabric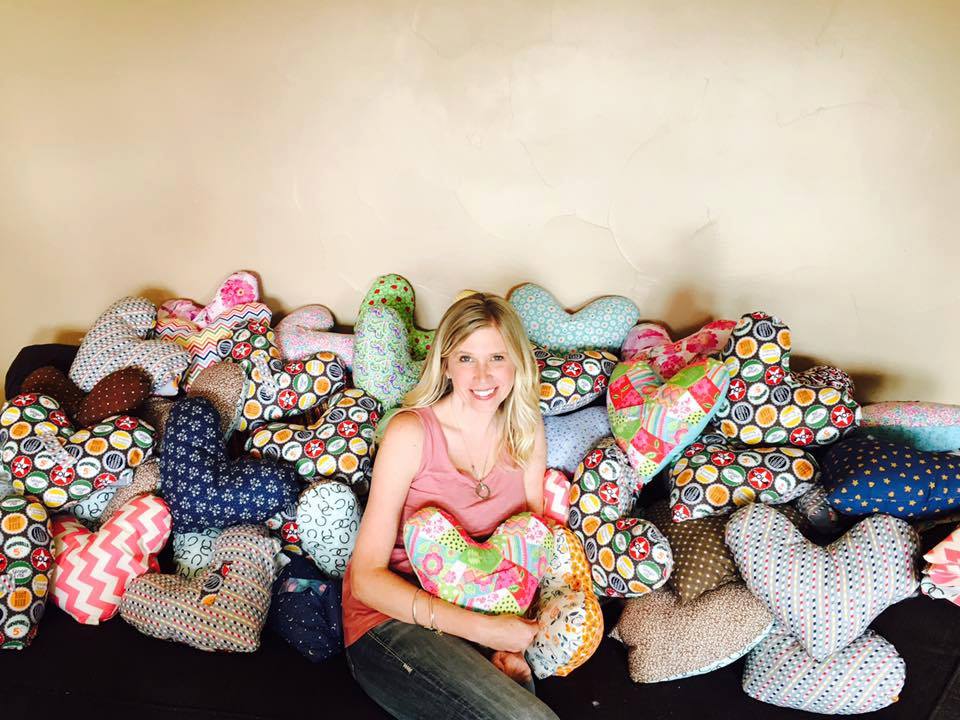 Drop off is at LRA Offices at 815 Walnut Street on Tuesdays/Thursdays/Fridays from 1pm - 4pm until October 31st, or we can come pick up your donation! If we are not in the office, feel free to leave your donation with our neighbors at Kaiser Lock & Key and text 303-961-6031. Be sure to leave your name and email on a card so we can enter you to win a pint of Best One Yet ice cream!
After we have collected donated materials, LRA Associate Broker, Cory Nickerson, will be hosting a pillow making party in early November to create small, colorful pillows to help comfort breast cancer patients. If you have any of the materials listed above, or if you have time to purchase any of these items, our team would greatly appreciate it.

Special thanks to Jen Willard, (pictured above) breast cancer survivor, as well as the brains behind the operation. We hope you can join us to comfort those fighting breast cancer.