So, you've decided to list your property for sale! Whether you've owned and called this home yours for years, or just purchased it as a fix and flip project, it's going to need a little freshening up before you put it on the market. Every detail counts.
The little details are what's most important when listing your property. First and foremost, organize and declutter your space. Potential buyers are extremely picky, especially when those buyers are looking for a turn key property. They want to see each space free of clutter and personalized family items so that they are able to envision themselves living in your property. Envisioning their day to day lives in your home is an essential part of the home buying process.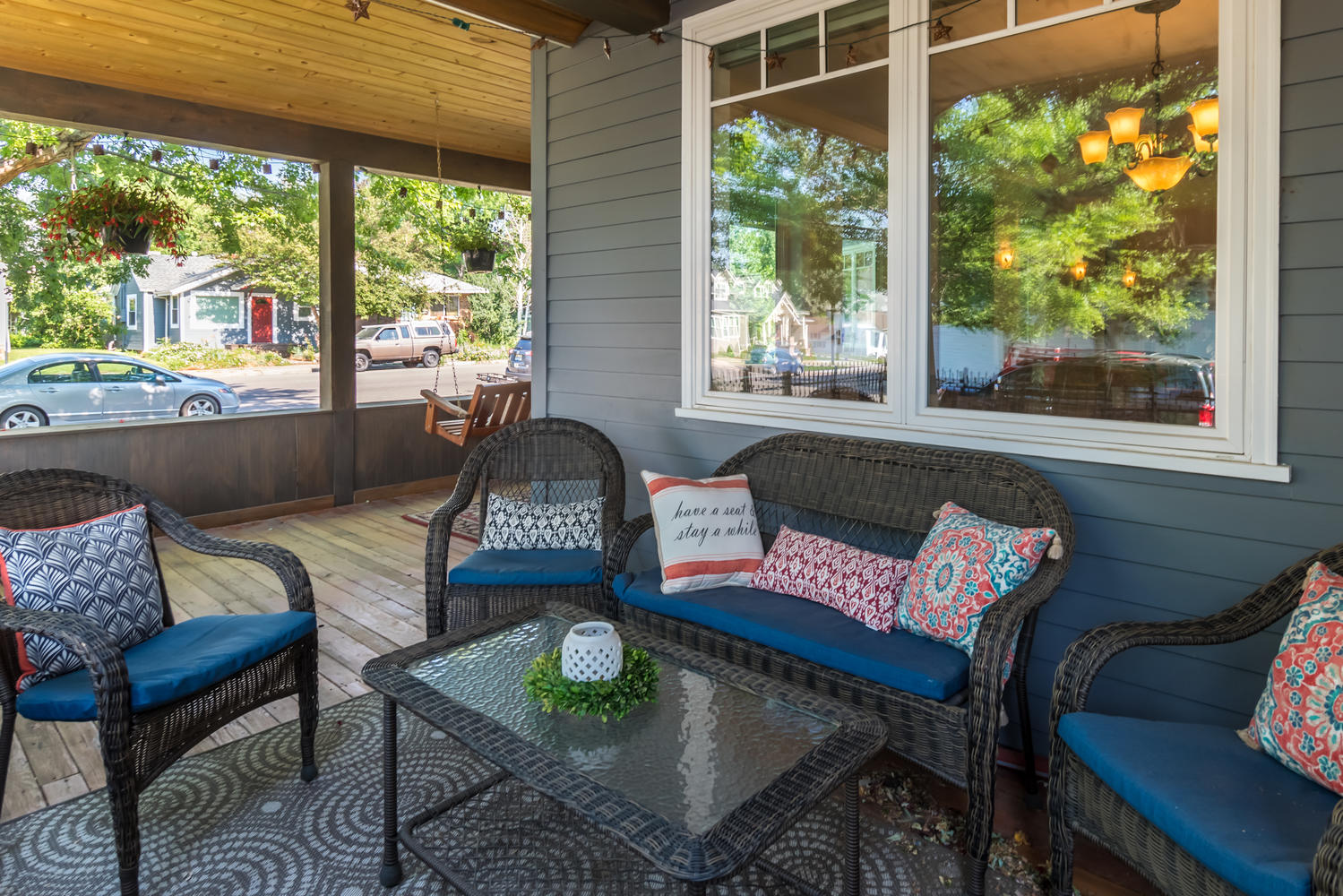 Create Something They Will Love
It may seem logical to completely clear out the home before putting it on the market. But, if you are looking to sell your property quickly, this isn't always the best idea. One of the most essential aspects of buying a home is the ability to envision yourself living in the property, and some buyers may find this hard to do in an empty shell. Your real estate agent will assist you with tidying up your property and may even help you identify a few ways to improve your home, but they may not be experts on staging your property; this is where you would call in a professional.
A professional home stager has a job similar to that of an interior designer, but instead of creating a space with your likes and interests in mind, a space is created that is aesthetically pleasing to many different types of buyers. A professional stager knows the importance of a buyer's ability to envision their day to day lives in that property, so they are able to create an environment tailored to the demands of the market.
You may think that your wide-ranging décor creates a great atmosphere, but keep in mind, everyone's style is different. Your staging professional will help you choose the perfect set up for your specific property, either by adding a few pieces to your personal collection or revamping the entire home!
Spend A Little to Make A Lot
When starting a business, one of the common phrases that gets thrown around is "you need to spend money to make money." Selling real estate is no different. If you are an investor, you must look at your properties as a business. Hiring a professional stager can run you anywhere from $500 to $5000 depending on the size of the property and the number of décor adjustments required. This investment is one that should be considered; buyers are extremely picky, and you want your home to stand out in the market. A well-staged home will do just that!
An empty or over crowded home will make the rooms in your property look much smaller than they are. Your professional stager will help you find the middle ground and even bring your property to life by filling it with modern fixtures and furnishings! A properly staged home will help you sell your property quicker than most, and allow you to collect the highest profit on your home. In fact, a Coldwell Banker study concluded that staged homes tend to sell for 6% above asking price, and spend less time on the market!
Showcase the Highlights!
The best home stagers usually have a multitude of items to choose from when designing your property's new "look." Whether you are looking for a few items to make your lived-in condo "pop," or you need enough furniture (and décor) to fill an entire empty house, your stager will be there to help!
A professional stager will help you find ways to showcase your property's highlights and teach you how to maximize what you have to grab the buyer's attention. They might do so by removing screens and window furnishings to allow more natural light to shine through, or by turning your small guest bedroom into a nursery by removing a full-size bed and replacing it with crib and small dresser; this will give the impression of a larger space, without actually making it any bigger. Most stagers will even go as far as sprucing up the place with fresh flowers, or popping a few cookies in the oven to make the home feel even more comfortable.
Staging a property isn't an easy feat. It takes a lot of work, and a lot of materials. Sure, you can try to put it together yourself, but you may not get as many "oohs" and "ahhs" as you would if a professional set it up. It may cost a little bit to get started, but hiring a professional to stage your property will end up saving you time and money in the big picture.
Eric Krattenstein, Chief Marketing Officer at Asset Based Lending has extensive marketing experience began at a boutique marketing agency where he developed dozens of successful innovative marketing strategies for brands ranging from startups to Fortune 500s. Prior to joining Asset Based Lending early in 2016, Eric served as the US Chief Marketing Officer for a European enterprise software company where he spearheaded the company's expansion into the United States and Canadian markets. In his current role, Eric leads ABL's Sales and Marketing team that helps upwards of 40 to 50 real estate investors close hard money loans each month. Eric can be reached at info@alb1.net.
Like Our Blog? Please Share!