Did you know that spending money in Louisville supports the preservation of local landmarks?
In 2008, City of Louisville voters recognized the economic potential of preservation and created a local Historic Preservation Fund. Louisville citizens voted to establish the Historic Preservation Fund (HPF), supported by a 1/8% sales tax in effect from 2009 through 2018. The voter-approved HPF represents an impressive community asset to support historic commercial and residential buildings within Downtown and the Old Town Overlay. Citizens and leaders are justifiably proud of passing the only documented example of a municipal sales tax to fund historic preservation and of the tremendous financial impact of this grant program on the appearance and legacy of Louisville, Colorado.
Property owners may use HPF grants for Historic Structure Assessments to assess the overall health of their eligible buildings prior to landmarking. The City uses HPF funds to purchase and maintain valuable buildings. If a building is not eligible for landmarking, HPF grants may be offered in exchange for conservation easements. Approved new construction projects on commercial landmaked properties also are eligible for grants. Finally, the HPF also partially funds City staff's preservation work, including education and outreach activities. This funding source has become an established preservation benefit in Louisville supporting projects such as 740 Front Street (formerly known as the Old Louisville Inn), 927 Main Street (recently opened Yoga Junction), Louisville Grain Elevator, and several residential projects.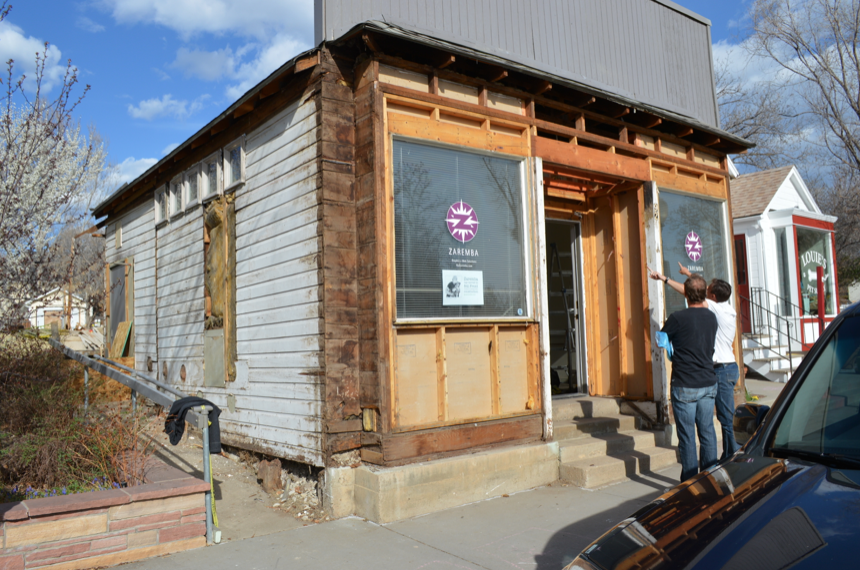 Through 2014, this City has invested over $750,000 in landmark properties through Historic Preservation Fund grants. The investment has resulted in over $1.6 million in local projects. As you support local Louisville businesses on Small Business Saturday know that you are also supporting historic preservation. To learn more about the benefits of historic preservation, check out Louisville's recent adopted Preservation Master Plan on the City of Louisville's website here.
Author's Bio: Lauren Trice is a Planner I/Historic Preservation for the City of Louisville, Colorado Planning and Building Safety Department. Lauren manages the City's Historic Preservation Program and develops new strategies for community engagement. She also works on current planning projects and manages the Department's website. Lauren is a leader of the American Planning Association Urban Design and Preservation Division and a member of the American Institute of Certified Planners. Prior to moving to Colorado, Lauren was an architectural historian in Washington, DC and received her Masters of City Planning/Historic Preservation from the University of Pennsylvania. She can be reached at laurent@louisvilleco.gov .
Like Our Blog? Please Share!