Ask any real estate agent: selling a house is all about appearances. Your home could be a buyer's dream house — the perfect size, the perfect neighborhood, the perfect price — and still not pass the eye test. Or, if you have pets, the nose test. Owning a pet doesn't just make it hard for renters looking for studio apartments. It's also a big issue for homeowners trying to sell. Turns out that the messy joys of life with Fido — the odors, the hair, the holes in the yard — can chase away a skittish buyer. Here are five tips on how to lessen your pet's impact on selling your house.
1. Take the Dog for a Walk
If you'll be home during showings, arrange for your pet to be elsewhere. Even if you have a well-behaved lapdog, even if your cat will hide under the bed for most of the showing, you can never predict a potential buyer's reaction to your animal, or your animal's reaction to them. Muddy paw prints on a white shirt don't bode well for a future down payment, and neither does a hissing cat. Better to just take the dog for a walk or arrange for a day of cat sitting.
2. Leave the Pictures, Take the Chew Toys
You might be so used to Rex's frog toy that you don't even notice it until it squeaks under your foot. But what looks to you like charming evidence of your best friend's presence in your life looks like a mess to potential buyers. The only evidence of your pet should be photographic. So stash the doggy bed and the cat crate and the hamster wheel. You don't want a potential buyer to mistake Fluffy's mouse-on-a-string for a real mouse.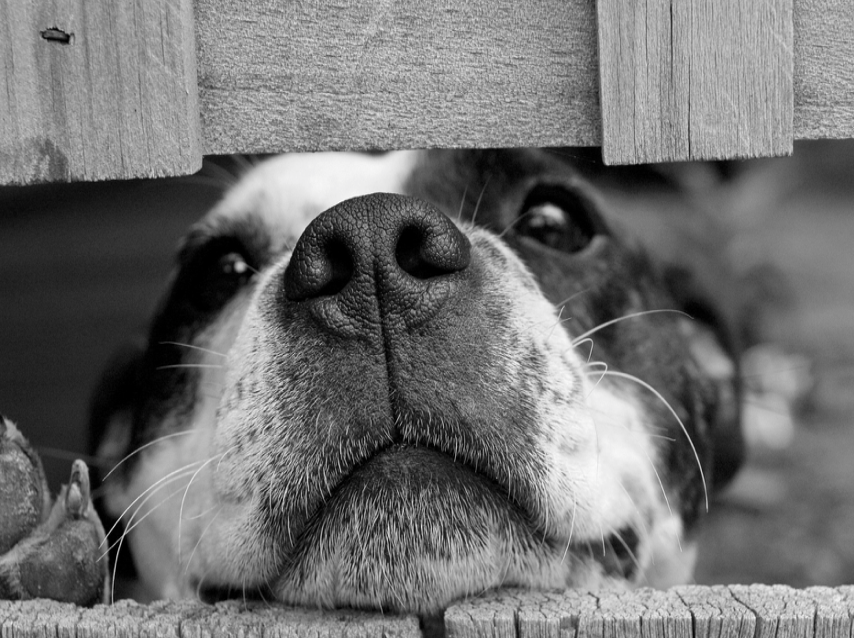 3. No Litter Box, Ever
Litter boxes put a bad smell in a buyer's nose. Even if potential home buyers recognize the odor as necessary part of cat-ownership, it's probably not a scent you want them to associate with your beautiful home. Relocate the litter box to the garage or the yard.
4. Pay Someone to Clean Your Carpets
Accidents happen, but the people touring your home should never have to smell or see them. And though carpet cleaners and vacuums have made enormous strides over the past 50 years — you can now buy a $200 vacuum cleaner specifically designed to combat pet stains and hair — nothing beats a deep clean by a professional. Let the experts do their job.
5. Smart Eraser Is Your Friend. And a Lint Roller. And a Shovel.
It isn't that potential homebuyers hate your pet, or even pets in general. But they do want to be able to imagine your home as theirs. As your real estate agent has no doubt told you, it's OK for your house to have evidence of your life there. No one minds a picture of you and Fido gazing lovingly into each other's eyes. But hair in the couch and carpet? Claw marks on the walls? Little gifts dotting the yard? People touring your house probably don't envision the hard evidence of your pet as part of their future. So get to work with the smart eraser. Touch up your walls' paint. And for goodness sakes, get to work in that yard.
Sam Radbil is a contributing member of the marketing and communications team at ABODO, an online apartment marketplace. ABODO was founded in 2013 in Madison, Wisconsin. And in just three years, the company has grown to more than 30 employees, raised over $8M in outside funding and helps more than half a million renters find a new home each month.
Like Our Blog? Please Share!