Are you ready for the big day? Have you done all you can to impress potential home buyers? Are you sure?
Selling a home requires a combination of psychological tricks and realistic facts. I'm not saying you're lying to buyers. But you have to showcase the best parts of your home. Buying a home is subjective process. The moment a negative feature pops up it minimizes the probability of a sale. No one wants to commit money to a house they're not sure about. No home will ever be perfect right? But what if the positive features can overshadow the negative characteristics? This is your goal. Direct buyers' thoughts to every remarkable thing in your home. They have to see potential. They'll start dreaming of building a life there. That's when you succeed. Here's how cleaning can help you do it.
1. Do You Smell That?
Your brain is very susceptible to messages from your senses. You have to ensure your buyers' brains receive as many positive impulses as possible. Smells are powerful because of their subtlety. Have you ever smelt a certain fragrance and immediately recalled a past situation? Smells are anchors for memories. Do you want buyers to relive good or bad memories? Make sure there are no smells with negative connotations throughout your home including garbage smells, cat litter box, smoke or composting (unless the latter is in the garden!) This includes the smell of detergent. You don't want your buyers to imagine cleaning the house. You want them to experience living there. After you remove all bad smells replace it with subtle homely fragrances such as: - Coffee: Place coffee beans on the kitchen counter - Nuts: Roast nuts just before the buyers arrive - Vanilla: A subtle scented candle is perfect Stay away from flowers as some people may be allergic to the pollen.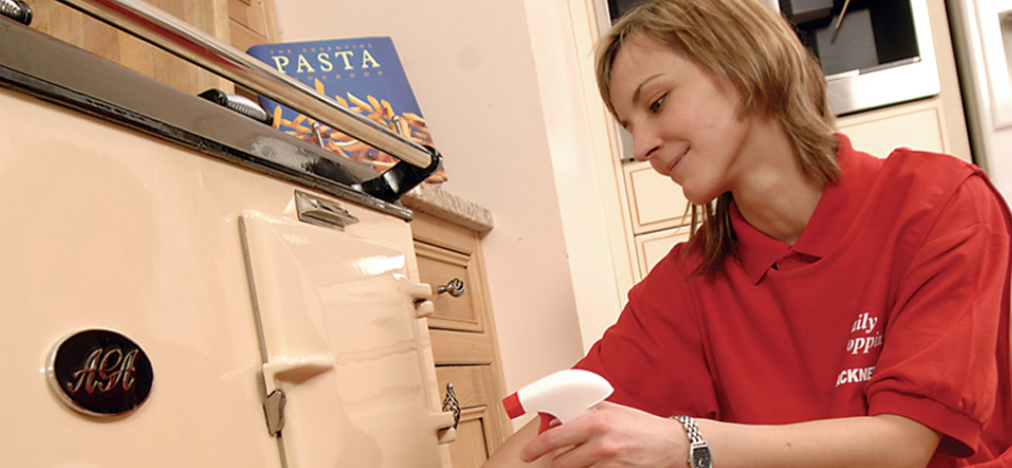 2. Remove Pet Residue
This is much more than taking care of pets' smells. Remove every sign that you even have dogs or cats. Not all home owners are pet lovers. Some won't purchase a house if they know pets previously lived there. Some helpful tips: - Make sure all pet waste and chewed up toys are picked up from the lawn - Remove pet hair from furniture - Stow away pets' food and water bowls Take them with you or let them visit with friends for a while if you're expecting many potential buyers.
3. Cleaning Means Organizing
A clean house can still seem cluttered. I feel overwhelmed when surrounded by other people's belongings. It prevents creative thought about how space can be utilized. De-clutter before your home is put up for sale. Future owners want to visualize their own belongings there. They can't do it if your furniture pieces ruin the view. General neatness is essential. It's difficult to do this while your family is still living in the house. Make it a family project. Give each person a room to look after. Offer prizes to small children as motivation.
4. Marks Must Disappear
Potential buyers won't settle for superficiality. When I walk through a house I ask permission to open every cupboard. What will buyers find in your cupboards or behind your couch? Here's how you can prepare: - Remove marks - Repair holes in the wall - Repair or replace damaged doors Any of these lead to assumptions that the house wasn't looked after. Buyers suspect more renovations is necessary. No one wants to risk taking on more expenses.
5. First Impressions
What's the first thing potential buyers will see? First impressions play a role when meeting people and viewing homes. I start inspecting a home when I turn into the neighborhood. Everything has to work in my favor. Why move there otherwise? The garden has to be clean and neat. I don't want to be the one fixing it. If I don't like the first room I walk into my prejudice rises against the other rooms. Give the whole tour a fighting chance. Make sure your entrance hall looks perfect. Adding some color or a new coat of paint may be worth the expense.
6. Paint If Necessary
This brings us to an important matter: your budget! Painting a home is expensive. Repainting everything is not a requirement. But if your home is in need of one you may have to consider doing it. If the house looks too run down you may never sell it. Make sure your paint before you start cleaning so you don't have to do anything twice.
7. Look Down
A high priority on most home buyers' lists is the condition of the floors. Laying new flooring is expensive. People don't want to add more expenses to their budget. The large areas also contribute to a room's overall feel. What do your floors add to the rooms' ambiance and décor? Polishing or deep cleaning by professionals is always a good investment. You don't want stains, smells or dullness chasing people away.
Try looking at your home through the eyes of a visitor. What are the first things you notice? Ask a friend to give an honest opinion. Adjust accordingly. Your home will sell much quicker. Now make sure the home you move into is as clean as the one you're leaving behind.
Guest blog author, John Stuart, represents Daily Poppins has provided well in excess of a million hours of service across the UK since 1997. With over 80% of the services so far provided being repeat, whether it be weekly, fortnightly, monthly or ad hoc. Because of the high rate of repeat customers this gives us confidence to feel we are getting it right most of the time. In fact, our customer feedback tells us we are "getting it right" 99.99% of the time but our goal is 100% customer service satisfaction.
Like Our Blog? Please Share!