Are you thinking of selling your home? Then you should be preparing on how to get the most value for your property. Your home's resale value depends on a lot of factors but here are 6 proven ways to increase the resale value of your property:
1. Enhance Your Curb Appeal - The front of your house is the first thing that your potential buyers set their eyes on, this often determines whether your customers will decide to see the inside of it or not. You can increase your home's curb appeal by keeping your garden well maintained, getting rid of any unnecessary clutter in your yard and creating a great entrance that welcomes people into the house. First appearances really do matter when it comes to homes. A badly maintained yard also reduces the appeal of your home drastically. Properly maintaining your garden and installing proper lighting will increase the image of your home exponentially and you can get a better resale value on it.
2. Staging and De-cluttering Your Home - Staging your home works well with creating first appearances of your home. Basic staging simply involves strategically moving around your furniture and cleaning up the house as well as lighting certain parts of your home. Professional staging takes it up a notch by adding specific furniture in strategic places as well as giving your home greenery and decor to give it a magazine type of style. Clutter puts most people off buying your home as buyers don't like a mess of personal items that are associated with the previous owner. Before putting your home on the market, make sure to move the clutter from your home along with any personal items that may act as deterrents.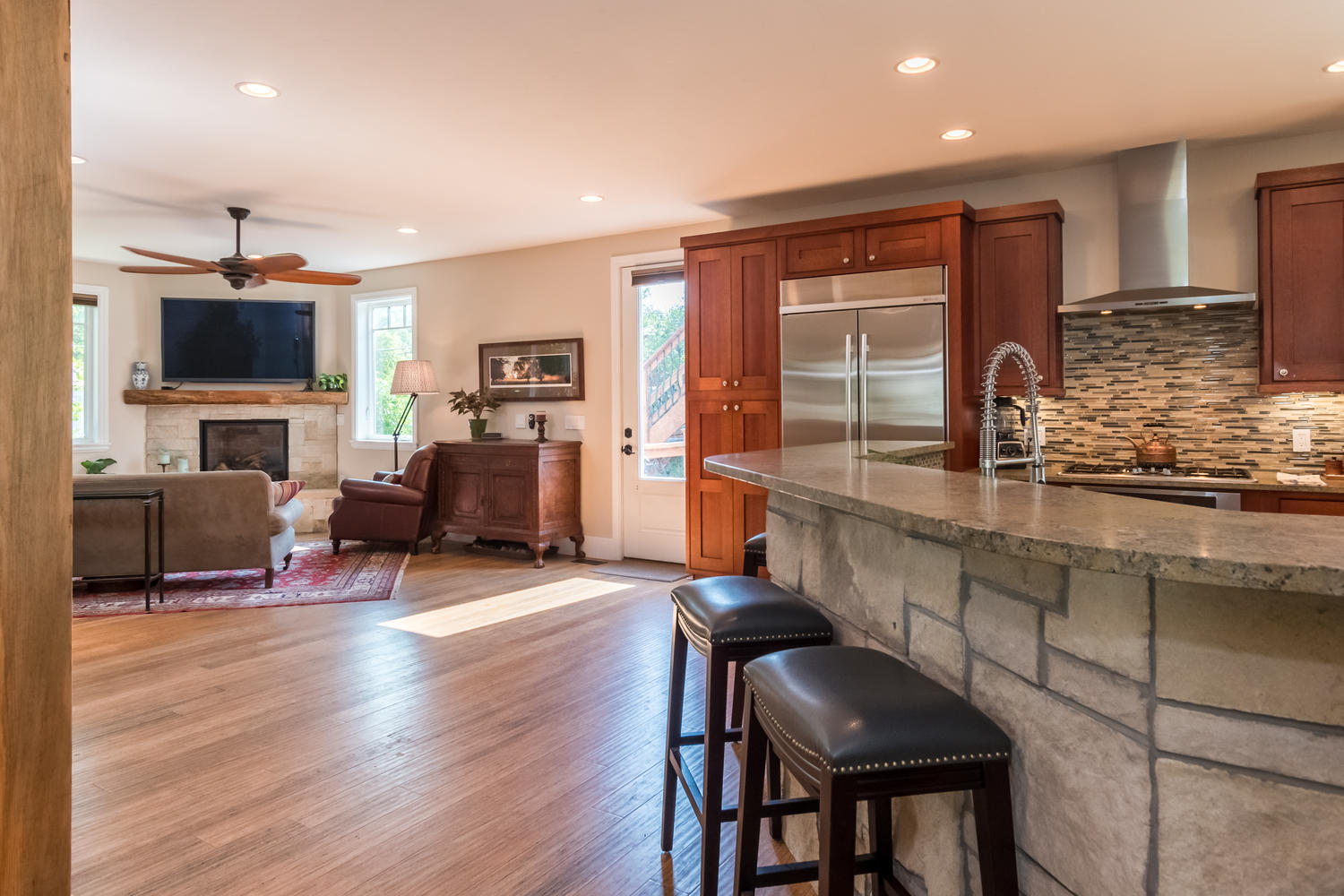 3. Deep Cleaning - Simply cleaning of your property works wonders on your home but a thorough cleaning takes a bit more time, effort and money as well. Try and clean what is visible as well as what is not. Selling a clean and tidy home with everything in good working condition will fetch you the best possible price. Remove all of your personal items before your potential buyers come in to have a look as a personalized home will not appeal to them as much.
4. Upgrade Your Kitchen, Bathroom and Flooring - Upgrading your kitchen will increase your home's value as the kitchen is probably the most important room in your home. Giving your kitchen more space and more appeal with appliances and lighting will increase the resale value of your home. Bathrooms also add significant value to your home as simple changes such as lighting and restoring the walls increase the aesthetic appeal. Every home has to have good flooring to increase its value and old floors can be refurbished to look shinier, newer and more appealing to buyers. Bathrooms require tiles though.
5. Make Your Home Energy Efficient - A home with a low energy cost will always save money for those residing in it and will be a key factor that will influence the resale value of it. This is of particular interest to people who have experienced the impact of rising energy costs as well as those that are conscious of energy wastage.
6. Ensure Your Property is Termite Free - Having a termite infestation in your home will drop the resale value of your home significantly so you need to ensure that your home is truly termite free to assure them. You can opt to have a termite inspection conducted on your home and attach that inspection to your termite report to assure your customers.
A great alternative to a termite inspection is to buy a warranty from your termite control company. Most termite examination companies offer multi-year warranties that guarantee that termites will not return for a given period and if an infestation occurs then the company will conduct another extermination at no cost. Make sure that the warranty can be transferred to the new owners before buying one though. There are a lot of ways to increase the value of your home but make sure to disclose that you're not hiding anything especially if you have had any previous infestations as this will discourage any buyer from using it as a bargaining point.
About the author, Raymond Web: When people find their homes and offices infested with pests, it is not uncommon for them to panic. Raymond Web has taken upon him the task to educate people on pest prevention and control strategies helping them keep their surroundings healthy, safe and pest-free. As the digital marketing manager for Take Care Termite and Pest Control, in Tracy, CA, he has in-depth understanding of people and their pain points due to pests, which he efficiently uses in his content to educate people and add value to their lives.
Like LRA's Blog? Please Share!