Whether you plan to sell your house or continue living in it, investing in a few basic renovations and improvements is important. Not only does this make your home more comfortable to live in, but also has a positive effect on the current value when you're start looking for buyers!
Think of these 5 upgrades to boost your home's value:
1. Kitchen Re-Styling – Making improvements to the kitchen is one of the best ways to increase property value, so make this area a priority. Modular kitchens are both practical and attractive, making them the most popular choice for any home. Invest in fresh paint, tiles and backsplashes, new fixtures and appliances, and inexpensive luxuries such as water heaters and purifiers.
2. Bathroom Revamp – Bathroom renovations are another great way to boost your home's value, especially if you're working with limited funds. Small upgrades can make a large difference, so look for contemporary bathroom fittings, tiles, counters, plumbing and lighting options. The idea is to create a spa-like area that looks relaxing and spacious, rather than purely functional.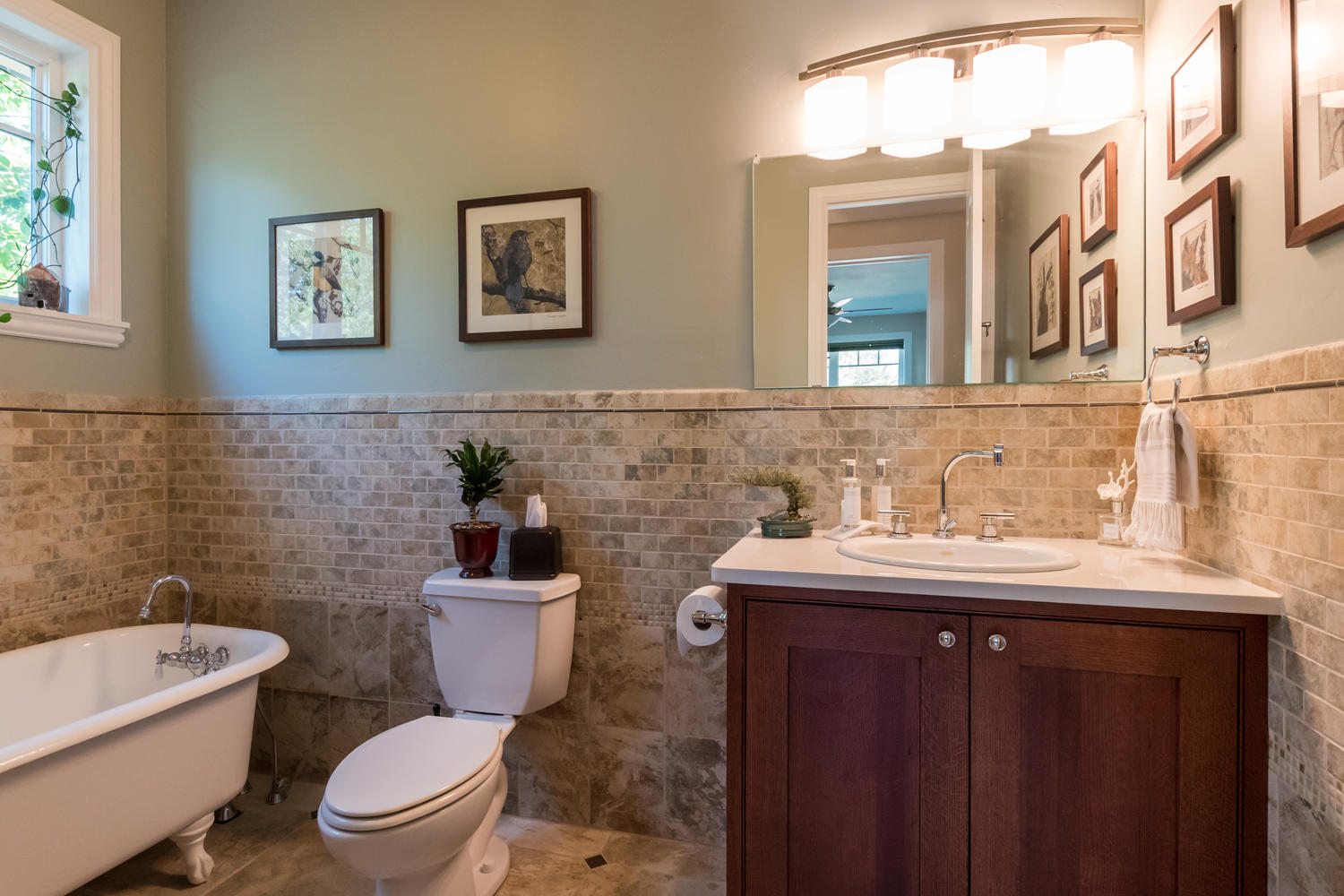 3. Living Room Re-Do – As the area where a family spends time together, as well as where visitors are entertained, the living room deserves some serious attention. Avoid stuffing it full of furniture, and stay away from heavy drapes or busy patterns in upholstery and carpeting. Keep this area as open and well-lit as possible, since this creates the impression of more space.
4. Outer Enhancement – Renovating your home's exterior is as important as interior upgrades, since this creates the first impression on buyers. Give walls a new coat of paint, regularly clean windows and awnings, and consider replacing your entrance door if it's no longer in great shape. If you have a garage or shed on your property, give it some attention too!
5. Landscaping Upgrades – To enhance the curb appeal of your house, install outdoor lighting and use hanging planters, decorative pots or window boxes. Plant shade trees and decorative shrubbery to make garden or outdoor seating areas more attractive, and resurface driveways, garden paths and patio or deck floors that show any signs of wear and tear.
A home renovation loan can help you pay for upgrades if money is tight, and you can easily repay this over time, especially if you get a higher price while selling the house. Additional tips to keep in mind:
Do your research about the cost of renovations, set yourself a remodeling budget and avoid crossing it.
Kitchens and bathrooms are usually the main areas of concern for home buyers, so focus on these first.
Pick paint and finishing options that are versatile and fit any design scheme or style, not just your own.
If you're on a limited budget, choose upgrades that look and feel classy even if they aren't expensive.
Get a personal line of credit that you can use as a personal loan, paying interest only when you use it.
Author's Bio: Shiv Nanda is a financial analyst who currently lives in Bangalore (refusing to acknowledge the name change) and works with MoneyTap, India's first app-based credit-line. Shiv is a true finance geek, and his friends love that. They always rely on him for advice on their investment choices, budgeting skills, personal financial matters and when they want to get a loan. He has made it his life's mission to help and educate people on various financial topics, so email him your questions at shiv@moneytap.com.
Like our Main Street Blog? Please Share!