As our towering Colorado trees make their autumnal transformation - shedding their dark green, luscious leaves in exchange for fewer leaves with golden hues - I am reminded of the changes to the real estate market this time each year. Soon after the school year kicks off - in late August or early September - a trend emerges with fewer homes on the market. In general, this trend matches a fewer number of buyers searching for homes, as they typically they have already settled into their new homes in the previous spring and summer months.
Every week real estate professionals at LRA review the market inventory and pay attention to trends in prices and days on market, for example. Each quarter, we publish a summary of what we have been seeing in an easy to read report offering a brief commentary of the most tracked statistics for single family homes in Louisville, Superior, Lafayette and Erie.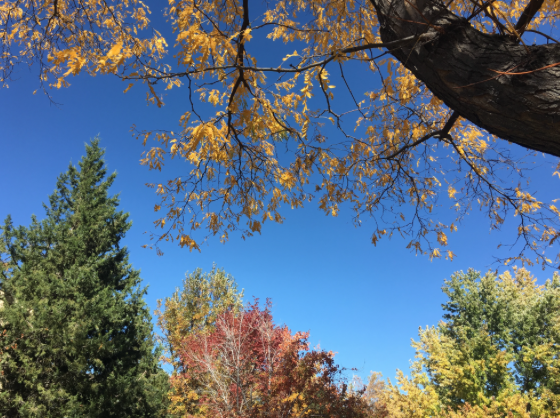 Let's take a look at Louisville to illustrate the trend in real estate as we move out of the high season and into the fall and winter months. As expected, after Labor Day, we see a decrease in listings Louisville with just fifty-eight homes on the market as of mid-October. While, the average listing price also continues a slight drop since the beginning of the year and is now at $684,282, the "Price per Square Foot" continues to inch up now at $240/SqFt. This explains the reason that the average home size for sale has also decreased, now down to total 2,838 SqFt. We also see "Days on Market" (DOM) has increased a little since January and sits at sixty-two (62), which includes time to close.
90-Day Market Statistics for Single Family Homes: Louisville, Colorado
In the past couple of years, we have been in a seller's market, which does not just mean fetching a good price on your listed home, it also has additional benefits, such as, if priced correctly, knowing your home won't sit on the market too long. But don't forget this also means you need to have something lined up to move into! It may also mean that you, as a seller, will be in the enviable position of negotiating terms to have the buyers pay for various costs associated with closing. As another possible benefit, perhaps your buyer won't be too picky about the items found on an inspection report.
If you like data, there are plenty of other important statistics we track for Single Family Homes (SFH) for Louisville's neighboring towns on a regular basis, including Erie, Lafayette and Superior. Check out October's Fall market summary here.
If you have been following Louisville Realty Associates on social media you will know that we provide a great deal of information on what is happening in our small town community as well as regular updates on news and tips that are be important to home owners. While it is easy to get lost in the multitude of statistics available for everyone to look at online, we always keep our data sweet and simple. Check out East Boulder Town market statistics here. At Louisville Realty Associates, our wonderful agents have the experience, energy and depth of knowledge to help you list your home for the best price. You can reach me anytime at rob@louisvillerealtyassociates.com.
Like Our Blog? Please Share!