In our final LRA blog post of 2018, I would like to thank those who have continued to support us since our humble beginnings in 2015 and to recap LRA's activities in and around our beloved town of Louisville, Colorado. First and foremost, we were incredibly honored to be awarded Small Business of 2017 by the Louisville Chamber of Commerce and are excited for what lies ahead. Here are some of the reasons we remain devoted to our community of Louisville and the greater Boulder area...
We have had the pleasure of helping dozens of wonderful new and repeat clients, who run the spectrum of real estate transactions. This includes selling a beautiful, custom home in Old Town Louisville, to helping a client relocate from California to be closer to Colorado family. We have helped a few retirees down-size and sell their family homes of 20+ years. We also did a fair amount of work in the investment property business helping our clients buy and sell properties. We do our best to stay in close touch and continue to appreciate these folks who trust in LRA to advocate for and reach their real estate goals. Thank you to Chicago Title Company, Land Title and Stewart Title, who closed the majority of our transactions in 2018. We were very fortunate to have worked with a variety of qualified, professional brokers and we enjoyed a 100% closing rate for our clients in 2018. That is true team work!
At LRA we have sought to continue our traditions and have enjoyed participating in many community events. As members of the Boulder Area Realtors Association, we also subscribe to both our MLS data sources, IRES and RE Colorado, to provide our clients with the maximum listing and search options. I continue to support our licensee, Cory Nickerson, who closes the bulk of our businesses. I am grateful to have Tony Romano who serves as LRA's part time office manager. Tony, along with our newest, LRA employee, the lovely Elizabeth Wilson, each handle the storefront when we are out meeting with clients or visiting properties. We also rely on family to keep business going, including summer intern, Anna Nickerson, as well as our spouses who are not only supportive, but also help contribute to the business on a regular basis.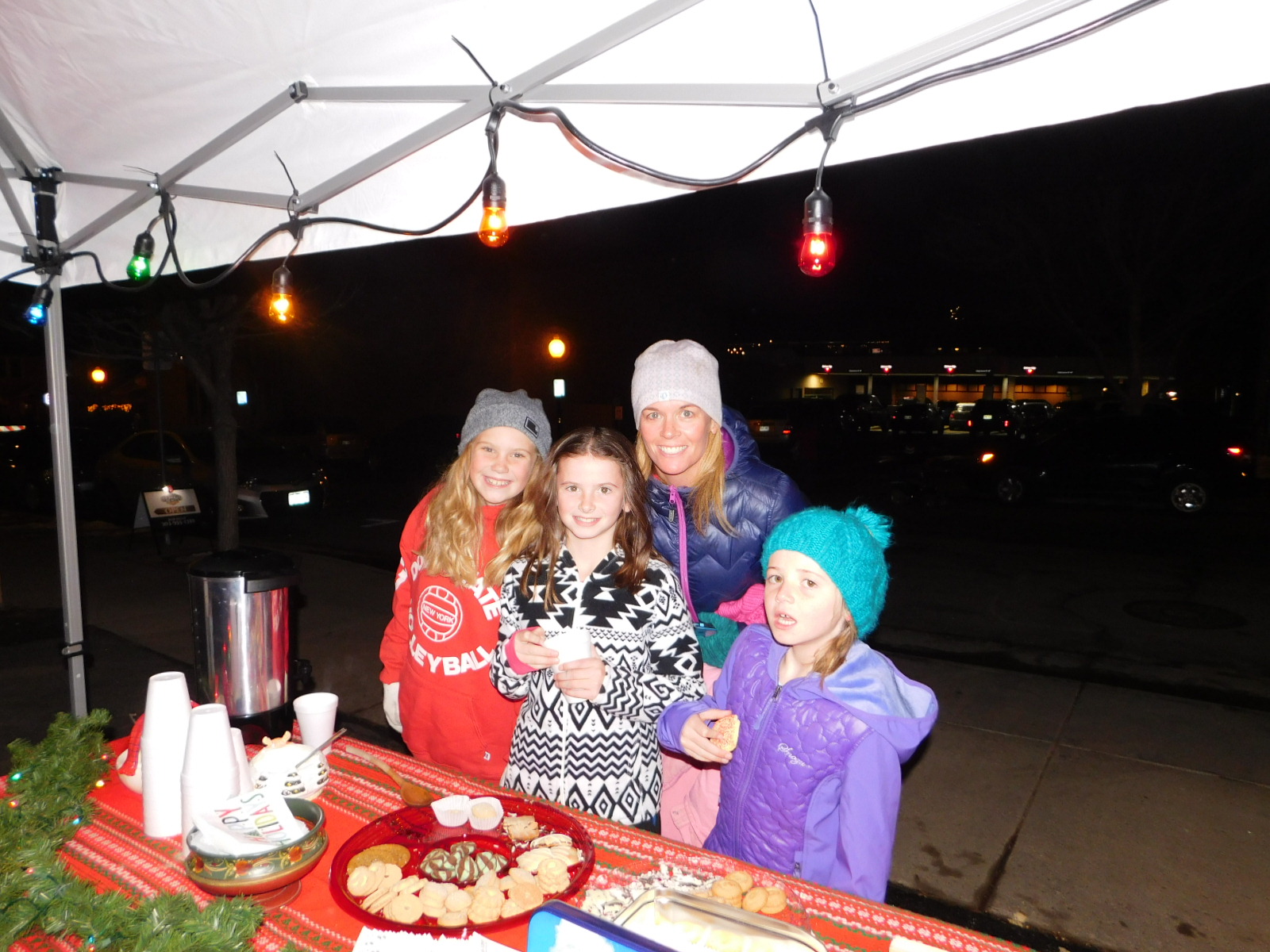 I want to thank Kevin and Janet, owners of Kaiser Key & Lock, for being wonderful landlords, neighbors and friends. Our team also loves working with Shelley and Amy at the Louisville Chamber of Commerce, and we were happy to host our annual "Fiesta Business After Hours" this fall, an event filled with live music, Pica's Taqueria appetizers and home made margaritas for all who attended. We participated in the Taste of Louisville 5K Fun Run passing out oranges and our "famous" LRA lip balm to the 250+ runners. If you don't have some of our lip balm, definitely pick some up for free at our office year round!
Throughout the year, we loved meeting up with both old and new friends who also own small, but thriving businesses, including our Old Town neighbors, Bolder Insurance (and frequent guest bloggers for LRA). We held more than a few informal meetings at Bittersweet Cafe, Vic's Espresso and Moxie Bread. Special shout out to 12 Degrees, Creative Framing Art Gallery and Assorted Goods & Candy, where we have picked up a special client gifts over the past year. We bid farewell to By Chance gift shop, who will be missed greatly.
Our list of sponsorships is growing each year and after a quick review we realized LRA participated in about one event every month! Here are the highlights of our community involvement and events we whole-heartedly and happily support!'
LRA'S 2018 SPONSORED & HOSTED EVENTS
2ND ANNUAL GIRL SCOUT COOKIE VALENTINE GIVEAWAY - TASTE OF LOUISVILLE 5K SUPPORT TENT - LOUISVILLE FARMER'S MARKET - ART WALK FEATURING STUDENT ART WORK OF LOUISVILLE MIDDLE SCHOOL - A PRECIOUS CHILD FILL-A-BACKPACK DRIVE - LOUISVILLE CHAMBER OF COMMERCE "BIZ AFTER HOURS" FIESTA HAPPY HOUR - LOUISVILLE ANNUAL SPAGHETTI OPEN GOLF TOURNAMENT - LOUISVILLE HOME TOUR TO BENEFIT LOUISVILLE ELEMENTARY - ART WALK FEATURING STUDENT ART OF MONARCH HIGH SCHOOL - LOUISVILLE LIBRARY SUMMER READING PROGRAM - A PRECIOUS CHILD HOLIDAY GIFT DRIVE - PETTING ZOO AT LOUISVILLE CHAMBER OF COMMERCE PARADE OF LIGHTS - OLD TOWN WINTER MARKET - LRA'S 4TH ANNUAL HOT COCOA NIGHT SERVING OVER 250 CUPS DURING THE PARADE OF LIGHTS. WHAT A YEAR!
We continued our support for our local Monarch High School's clubs and activities including: Booster Club, Touchdown Club (Football), Takedown Club (Wrestling) and MoHi's AfterProm Party. LRA has been a proud member and supporter of the Louisville Arts District, the Downtown Business Association and the Louisville History Foundation. We are also known to make a few appearances at several of the DBA's Friday Night Street Faires. Our broker, Cory, won 3rd prize at the annual Life in Louisville Photo Contest with a "Space Ship Clouds Over Louisville". We love interacting with our super cool Facebook community and also enjoy a healthy following on our Main Street Blog.
We will continue to offer top shelf, personalized expert service to our clients, helping folks to purchase and sell residential and investment properties in the Boulder and Denver metro area. As we grow, one thing will remain the same at Louisville Realty Associates: our commitment to our community in and around Louisville, as well as our continued involvement and enthusiasm to be a part of the small business community. We wish you a happy New Year and can't wait to see all the good things that 2019 will bring us all!
Like LRA's Blog? Feel free to share!
Facebook Twitter Instagram YouTube Google+ RSS